Bite size courses available at academy
Manufacturers across Shropshire are being urged to take advantage of a major upskilling opportunity that will help improve productivity and deliver more efficient workforces.
In-Comm Training, which has recently been awarded 'Outstanding' status by Ofsted, is inviting firms in the two regions to benefit from more than 50 bite size courses that will be delivered at its state-of-the-art academy in Shrewsbury.
Companies can save up to £1,500 per employee by taking part in short courses in lean manufacturing, maintenance diagnostics, electrical engineering, CNC Machining, the three disciplines of welding and Six Sigma.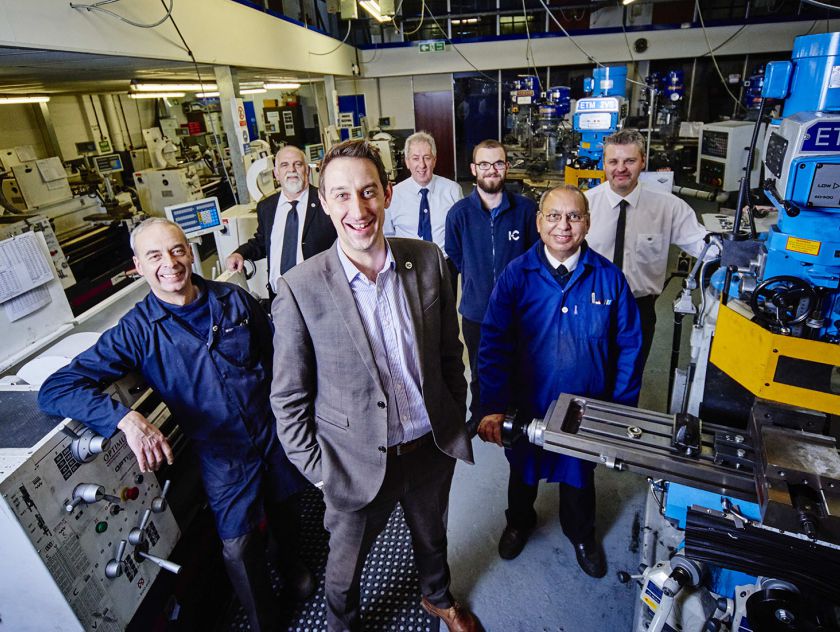 There are also funded RTITB Forklift refresher licenses - with a bolt on NVQ - that are proving popular with employers, as the drivers can gain access to the National Operator Register for three years.
All of the courses will be delivered by a team of 20 experienced trainers, who have more than 300 years' combined experience in industry and access to some of the latest machinery, technology and automated solutions.
"We are continually talking about generating the pipeline of future engineers, but that's a dangerous game if we are not taking the same approach with upskilling our current employees," explained Gareth Jones, Managing Director of In-Comm Training.
"This is why we are really excited to be offering one of the largest selection of bite size courses in the UK…and better still our clients can tap into them without having to spend any money. The uptake in the first few weeks has been impressive and I'm sure this will grow as more and more manufacturers find out about it."
He continued: "It shouldn't be seen as something to do because it is free. Management teams need to ask themselves…do you want multi-skilled maintenance engineers? How can you embed a continuous improvement culture? Do your staff understand value stream mapping and process flow analysis for example?"
In-Comm is one of a select number of approved providers that can deliver the short courses, which are funded by the European Social Fund (through Skills Support for the Workforce).
The funding is restricted to companies employing under 250 employees and there is no maximum number of workers that can be put through the courses that tend to be 3.5 hours or half a day and delivered at the Shrewsbury academy.
"With over 50 different training programmes available there's something for every manufacturer to take advantage of," continued Gareth.
"There's all the standard courses available, not to mention more specialised ones that enable your staff to identify problems and solve them faster. These include SOP, FMEA, POKA YOKE, SPC, MSA, APQP and PPAP."
In-Comm supports more than 1000 people every year with expert training, apprenticeships and upskilling opportunities in engineering, manufacturing and professional services.
It is currently in the process of completing a £1.5m extension to its Aldridge headquarters, as well as continuing the expansion of a second academy in Shrewsbury and its involvement in the launch of the £4m Marches Centre of Manufacturing & Technology in Bridgnorth.
For further information or to take part, please visit www.incomm-training.co.uk or follow @incomm_training on twitter.
Picture: Gareth Jones (front middle) with the In-Comm trainers