Jelf moves to Abbey Lawn
Community insurance broker and consultancy company Jelf has moved to a new bigger base at Shrewsbury business park Abbey Lawn.
It has taken on a 1,308 sq ft office suite at Observer House which has been fully refurbished by site owners Morris Property.
Jelf specialises in insurance, risk management and employee benefits for businesses and individuals, and it has won several industry awards for their customer service.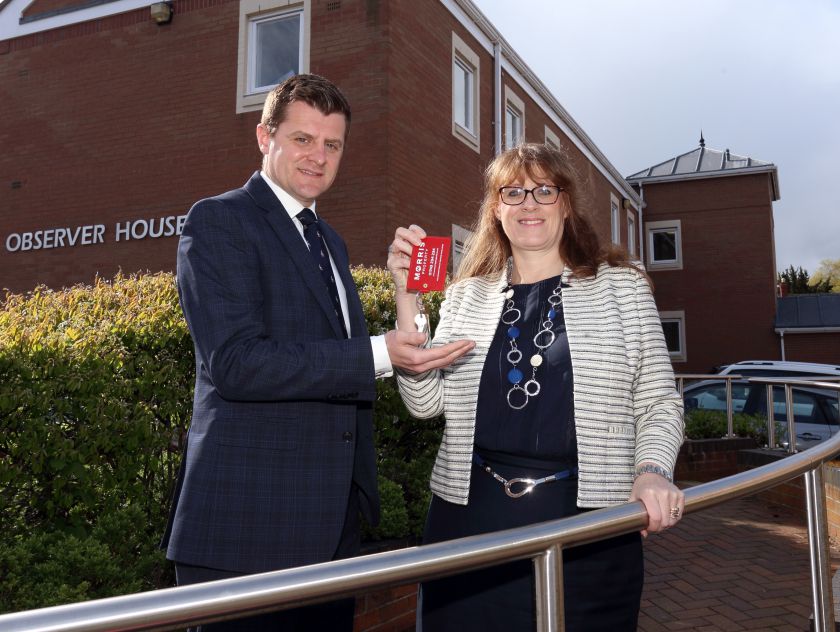 Ben Harrison, Jelf Shrewsbury branch director, said: "We needed more space to enable us to grow, as we help more local businesses manage the growing array of existing and emerging risks, from cyber to environmental.
"Abbey Lawn is ideal because it provides the floor space we required in a location which ideal for both our staff and clients.
"We are delighted to be able to stay with the same landlord as we have developed a good relationship with Morris Property."
Liz Lowe, head of estates at Morris Property, said: "We're delighted we have been able to facilitate Jelf's relocation and growth within our own portfolio. Abbey Lawn provides small to medium sized businesses with the most flexible office space in the town centre.
"Jelf joins a well-established professional group of businesses based there."
Picture: Ben Harrison, branch manager at Jelf with Liz Lowe, head of estates at Morris Property