Pure celebrations with awards
A Shropshire telecoms company has been awarded two top industry accolades for the third time.
Pure Telecom, based on Shrewsbury Business Park, has received the 2018 awards from its operational partner O2 and has been recognised in the categories which examine customer service and digital excellence.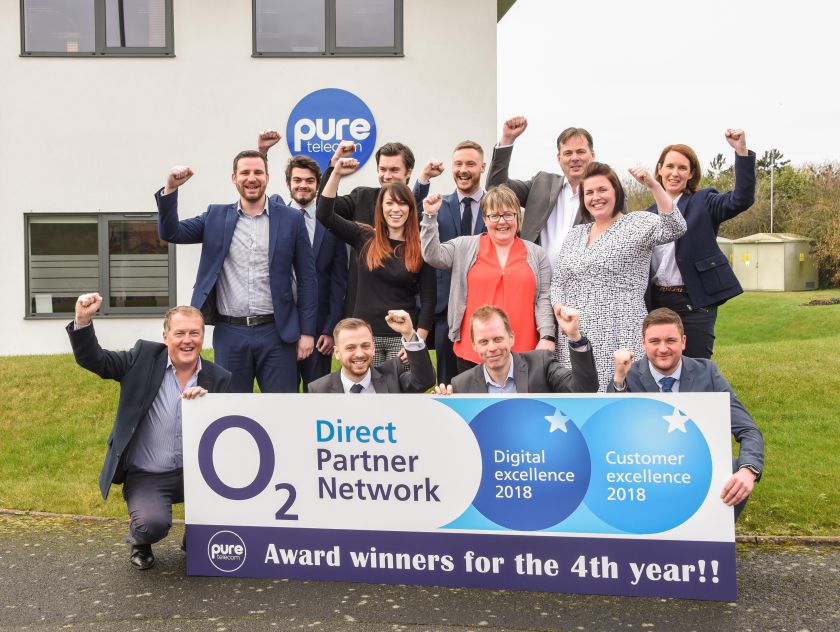 The national titles are part of O2's approach to rewarding a partner's high level of digital knowledge and expertise and level of customer service, instead of ranking businesses by their scale and size alone.
Matt Sandford, managing director of Pure Telecom, said that he was thrilled to receive the double accolades again, which were good news for his clients.
He said: "The O2 digital excellence category looks at our digital knowledge, capability and performance and covers O2's partnership with Microsoft and other technology providers.
"We live in a digital age and to be presented with this award again proves that we are embracing the ever-changing demands of the sector.
"The customer service title, which we have won for the fourth time, proves our ability to provide world-class customer support. A lot of hard work and dedication goes into achieving this and the title gives us a competitive edge against other providers in our sector. I am very proud of the team here at Pure Telecom."