New apprentice joins leisure firm
Hannah Rose Johnstone has bounced back from the disappointment of being medically discharged from the Royal Navy to land a new job as an apprentice touring caravan technician.
The 28-year-old, from Mount Pleasant, Shrewsbury, had her sights set on an exciting career after 18 months as a naval airman (survival equipment), until she failed an underwater swimming test because of asthma which meant that her lung capacity wasn't big enough.
She went on to do a variety of jobs, including bar work in the hospitality industry both in the UK and France, before she spotted an apprenticeship advert by Shrewsbury's award-winning leisure company Salop Leisure.
"I did a lot of research about Salop Leisure before applying for the job," said Hannah Rose. "I love caravans, engineering and fixing things, so it seemed the ideal job for me. I was over the moon to get the job because I couldn't find anything else in Shrewsbury that I really wanted to do. I love the job and it's great to work for a well-managed and really organised company."
She said she had been made to feel at home by the whole team in the workshop at Salop Leisure.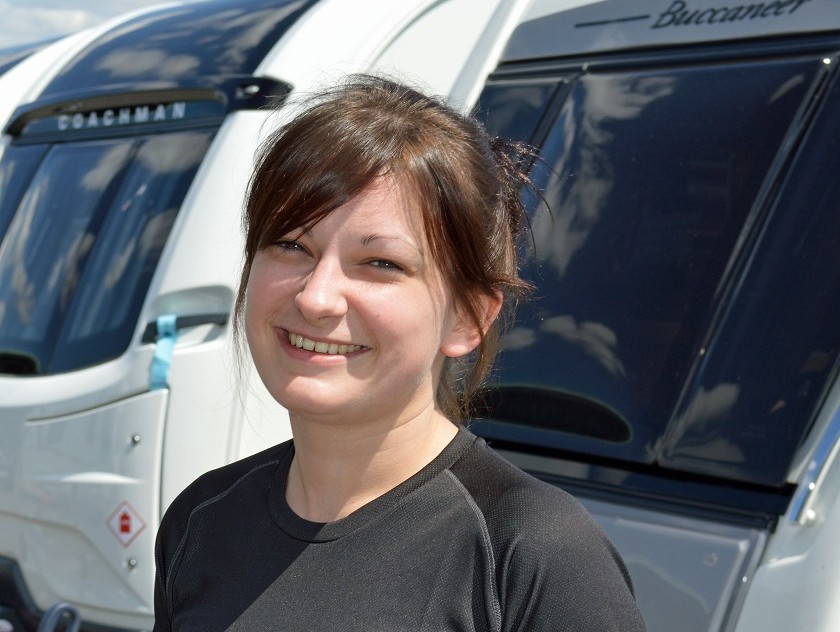 The apprenticeship will see Hannah Rose spend two blocks of seven weeks at Nottingham College over the next two years undertaking an intensive course developed by the National Caravan Council (NCC) for training touring caravan technicians.
The first course is in September and Salop Leisure is now in the process of recruiting a second apprentice touring caravan technician.
"My ambition is to settle in and become a competent member of the team at Salop Leisure. I have found a job that makes me want to get up in the morning again."
Pictured: Hannah Rose Johnstone, Salop Leisure's new apprentice touring caravan technician.