New face is already well-known
A salesman, who is well-known in Shropshire and the West Midlands for his football achievements as a player and manager, has been recruited to the sales team at award-winning leisure company Salop Leisure.
Richard Brown is the new area sales manager for caravan holiday homes and luxury lodges at the Shrewsbury-based caravan and motorhome dealership. He will be liaising with holiday home park managers across the Heart of England and Mid Wales and is looking forward to the new challenge.
During his sales career, he has worked for Coca Cola, British American Tobacco, Philip Morris Tobacco, SMKD and Dunlop Agencies.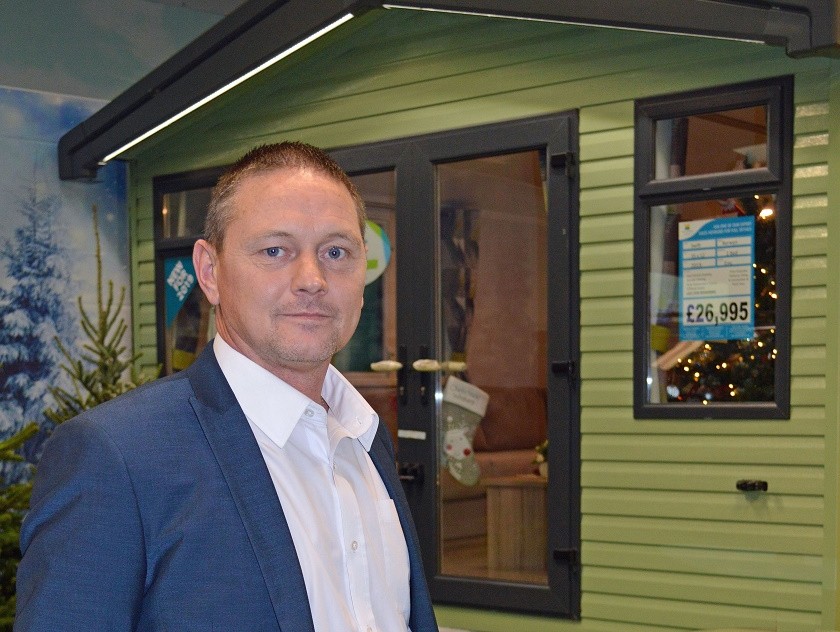 "In all the sales jobs that I have had to date, I have focused on customer service and building relationships and I am looking forward to meeting caravan park owners and managers," said Richard. "I believe a lot of people with disposable income have been holding back on investments until Brexit is decided. Hopefully, 2020 will see a big uptake in caravan sales."
Away from work, Richard has a passion for football, having been a YTS trainee at Walsall Football Club for two-and-a-half years as a teenager. He played 12 times for the first team in the former Division Four of the Football League and captained the club's youth team before moving to play non-league football.
He played for Paget Rangers in Birmingham, Rushall Olympic in Walsall, Lye Town. Romulus, Market Drayton and Shifnal Town before stepping into management at Wellington Amateurs, AFC Wufrunians and Ellesmere Rangers. Having managed Ellesmere Rangers twice, he is now in his third spell at the club as joint manager with Connor Courtney, whose grandmother, Jean, is a long-serving receptionist at Salop Leisure.
Pictured: Richard Brown who has been recruited by Salop Leisure as area sales manager for caravan holiday homes and luxury lodges