Construction firms get breakfast briefings
A leading development consultancy is launching a series of breakfast events to bring together construction industry leaders to discuss key issues affecting them.
Telford-based apT says its first event will focus on the latest building regulation news, and will explain the Local Development Order (LDO) in place across Telford borough which extends permitted development rights for some householders, simplifying and reducing the time to process an application for development works that would have previously required planning permission.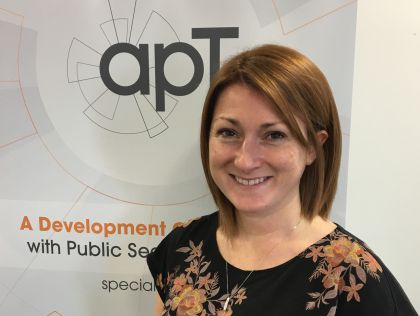 And they want to hear from anybody interested in attending the free November 8th briefing about any other technical and local topics relevant to the industry.
apT - the Midlands' first public sector commercial planning, development and environmental consultancy – says it is launching the breakfast events to build better relationships across the construction industry, promoting early engagement to bring forward high-quality developments.
Valerie Hulme, apT service delivery manager, said: "We have a tremendous amount of expertise in our team and we want to help the construction industry make the most of it. This series of events will provide wide-ranging help and advice on topics and legislation of crucial importance to the industry in an informal setting to help build safer places in which to live and work.
"Our first event will focus on the latest building regulation updates and the LDO, which extends Permitted Development Rights for some householder developments. We'll explain how this makes development easier and cheaper and how we can support the local sector in making the most of it.
"We want to tailor the meeting to meet the needs of our guests which is why we would like to hear from them about any areas they would like us to cover. Our expert team of surveyors will also be on hand to assist with any other queries."
Anybody interested in attending the event, from 8am to 10am at Shropshire Chamber of Commerce's offices in Stafford Park, Telford, should visit https://www.eventbrite.com/e/apt-development-consultancy-invite-you-to-breakfast-tickets-49942436171?aff=utm_source%3Deb_email%26utm_medium%3Demail%26utm_campaign%3Dnew_event_email&utm_term=eventurl_text to book a place.
Pictured: Valerie Hulme from apT