Building company shops local for website deal
A Shropshire construction company has shopped local to create a new website to showcase its latest developments and previous schemes.
TC Homes has a number of new construction projects underway across the county and several arms of the business are expanding.
The company, based in Shrewsbury, is a family-run building firm, which works as a major contractor on behalf of private clients and social housing groups, as well as developing its own properties for private sale.
This month, its new-look website www.tchomes.co.uk, which showcases past and current projects for TC Homes Contracting and TC Homes, was officially unveiled.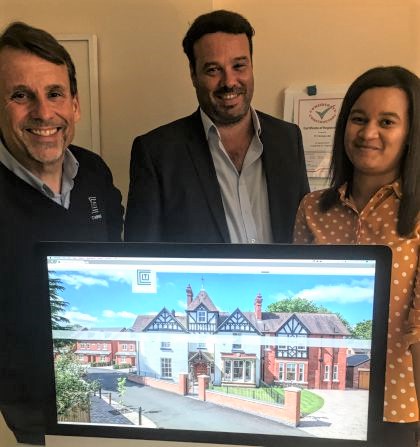 TC Homes chose the website design, digital marketing and training company InSynch, which has offices in Shrewsbury and Aberystwyth, to complete the redesign and take the company forward on its future marketing journey.
Victoria Charnley, director of TC Homes, said: "The new website has been completely re-crafted to showcase the homes we currently have for sale through TC Homes.
"There is also a section on projects we are developing on behalf of clients including a development of 24 social houses on Alexandra Road in Wellington for Severnside Housing. This development comprises of 12 terraced houses, six one bedroomed and six two bedroomed apartments and has created around 30 jobs. We won the Severnside Housing contract worth over £1m and the completion date is expected to be in April 2019.
"There is also a section on 'land wanted' as we are always interested in speaking to people about these assets, such as a derelict building or plot of land they do not use and might not know how best to utilise."
Established in 2005, InSynch was recognised as one of Wales' top 100 growth companies in 2006 and has provided support and services to over 2000 companies and public sector bodies.
Eddy Webb, InSynch Director, said: "We are delighted to be working with TC Homes and are really pleased with the new website, which has been created to drive optimal traffic to the site and enable the company to grow an e-marketing database as well as increase its visibility and success in other areas of digital marketing, including social media."
Pictured: Ray Wilde (accounts and project manager for TC Homes), Eddy Webb (director of InSynch) and Emma Whittle (digital marketing executive at InSynch)