Partnership project branches out
Woodland owners will now have direct access to expert insurance advice thanks to a new Shropshire partnership project.
Small Woods is the national organisation for woodland owners, workers and supporters, based at the Green Wood Centre in Coalbrookdale, and it currently has over 2,000 members nationwide.
Now the group has joined forces with Henshalls Insurance Brokers in Newport and Shrewsbury to deliver expert advice as part of its membership offering.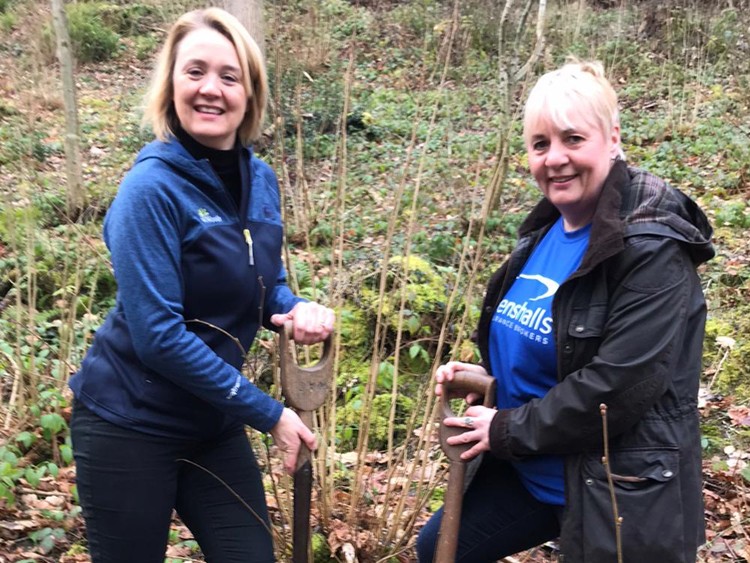 Julia Allinson, Small Woods development officer, said the joint working approach was a perfect fit for both the organisation and for Henshalls.
"We provide support and advice to hands-on woodland owners, managers and enthusiasts, and we're training a new generation of people to work in small woodlands through our apprenticeships and courses. Our members also receive a wide range of benefits including a technical information email and telephone line with support from experienced woodland management experts, access to our mentor scheme, and invitations to member visits and training events, with discounted training courses at the Green Wood Centre.
"And now, thanks to our work with Henshalls, members will have direct access to insurance experts who will help them to find the right business solutions for their individual circumstances. We'll also be working with Henshalls as an organisation as they will be helping us to ensure we have all the appropriate insurance cover in place for our future events and training days."
Jenny Osborne, from Henshalls, said the partnership was already proving extremely successful with members using the company's online portal which offers information on health and safety, risk management, legislative updates and insurance requirements as part of their membership.
"We're delighted to be working with Small Woods as their organisation is making a huge difference when it comes to raising awareness of the many benefits small woodlands can bring to a more sustainable society. It's a first for us to have joined forces with such an environmentally-aware group, and we believe our team can help members to take their woodlands forward in a safe and protected way to ensure everyone benefits from a well-managed and well-thought out strategy."
Pictured: Julia Allinson (Small Woods) and Jenny Osborne (Henshalls)