Construction firm scores well in education sector
Contracts completed in the education sector in the last financial year worth more than £15 million have bolstered the on-going growth of a Shropshire construction company.
Pave Aways handed over projects totalling over £15 million to private schools, universities, colleges, and local education authorities in England and Wales between April 2017 to April 2018. This compares to £12.6 million for work on education schemes during the previous financial year.
The contractor, which has its headquarters at Knockin, near Oswestry, carried out refurbishments for schools in Dolgellau, Wales, for Gwynedd Council and extensions and refurbishments for Shropshire Council and Telford & Wrekin Council in 2017-18.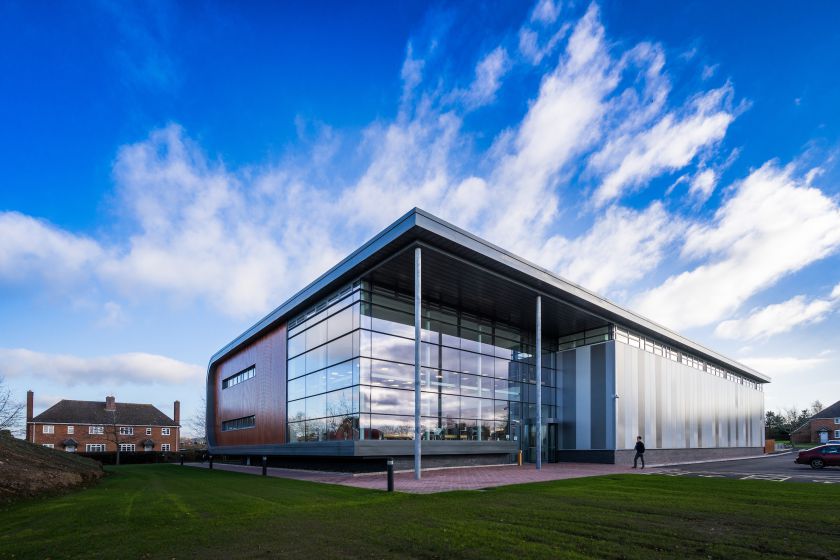 It also finished four projects for Concord College near Shrewsbury including extra student accommodation, a new science block and dining hall extension, and the new Agritech Innovation Hub at Harper Adams University (pictured).
Contracts for completion in the 2018-19 financial year are already reaching more than £3.9 million including projects at Severndale Academy in Shrewsbury, work for Shropshire Council at Stoke on Tern, Long Mountain Primary and Shifnal Primary Schools, an extension and remodelling work for Tarporley C of E Primary in Cheshire and redevelopment of Castle Block, the former science building, at Concord College.
Managing director Steven Owen said the firm's success in education was one of the factors underpinning its sustained growth.
"Our experience in this field has made us the informed choice for many organisations when it comes to major infrastructure projects as our team – from on site to back office staff – understand the issues and constraints of working on projects in this industry and offer the flexible approach to ensure that teaching facilities are maintained.
"The on-going demand for our services in education is supporting our strategy for steady and sustainable growth as we look towards a target £35 million turnover in 2025. The 2018 financial year is already off to a flying start and we're looking forward to working on more education projects as the year progresses."
Steven attributed Pave Aways' on-going achievements to the long-term relationships it builds with clients.
"Since 2007, we have completed 19 projects worth £19.8 million at Concord College near Shrewsbury. We also have an historic relationship with Harper Adams University near Newport where we have completed 20 builds since 2006 worth £20.1 million.
"We pride ourselves on creating long-term relationships with our clients by offering a local solution, combined with the highest standard of construction and exemplary after service," he added.
Other education clients in recent history have included Wrekin College, Shrewsbury School, Shrewsbury Sixth Form, Kingsland Grange, Telford College, Shrewsbury College, Staffordshire University and the University of Wolverhampton.
In addition to education, Pave Aways works across a range of sectors including industrial, healthcare, residential, retail and commercial.
The Agritech Innovation Hub at Harper Adams University was another build in the education sector completed by Pave Aways in the last financial year.