Landmark for financial advisers
A firm of Shropshire financial advisers has passed a key milestone since it became one of only two agencies in the county for the UK's second largest building society.

Robert Nicholas Financial Advisers, which is based in High Street, Newport, has marked five years since it joined forces with the Yorkshire Building Society this month.
It was a double celebration for the firm, which has recently completed its fifth year of trading in the town.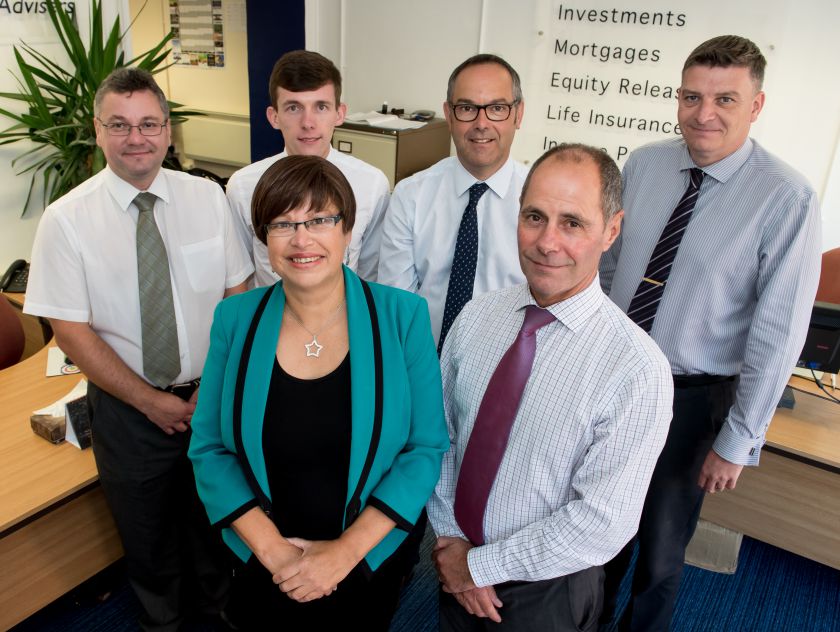 It was originally established as Robert Nicholas Partnership in Telford town centre in 1999 and became Robert Nicholas Financial Advisers Limited in 2006.
The firm moved to Newport from Wellington in 2012 and became a one of only two Shropshire agencies for the Yorkshire Building Society in February 2013.
Its three directors – Robert Henn, Stephen Graves and Andrew Harvey – have more than 75 years experience in financial services between them, and they employ one financial advisor and a trainee along with four administrative staff.
Stephen Graves said the decision to relocate to Newport and become an agency for the YBS had been driven by the desire to offer independent financial advice 'on the high street'.
"We came to Newport as the traditional access to financial advice had been disappearing from the high street. Since we opened here – on the actual High Street – business has gone from strength to strength.
"In the last five years, one of the biggest growth areas has been advice for pensions, with the new freedom as to how and when people can access their retirement pot, but we also advise on the spectrum of other financial issues including mortgages, savings, investments and life insurance and inheritance tax planning."
He added: "The past five years have consolidated our position on the high street. In the next five, we aim to take on more trainees and we are looking forward to more sustained growth."
Picture: The directors and some of the other members of the Robert Nicholas Financial Advisers team