Newport broker is on the acquisition trail
Henshalls Insurance Brokers have announced the acquisition of a Staffordshire firm in a deal that makes them one of the region's largest independent brokers.
The deal with Bayliss & Cooke, from Stafford, gives Henshalls the opportunity to extend its reach into a whole new area and to deliver its renowned service and advice to an even wider client base.
Henshalls managing director Mark Freeman said: "We're very pleased to have signed the contract with Bayliss & Cooke, and to have agreed a deal that is of mutual benefit to both firms.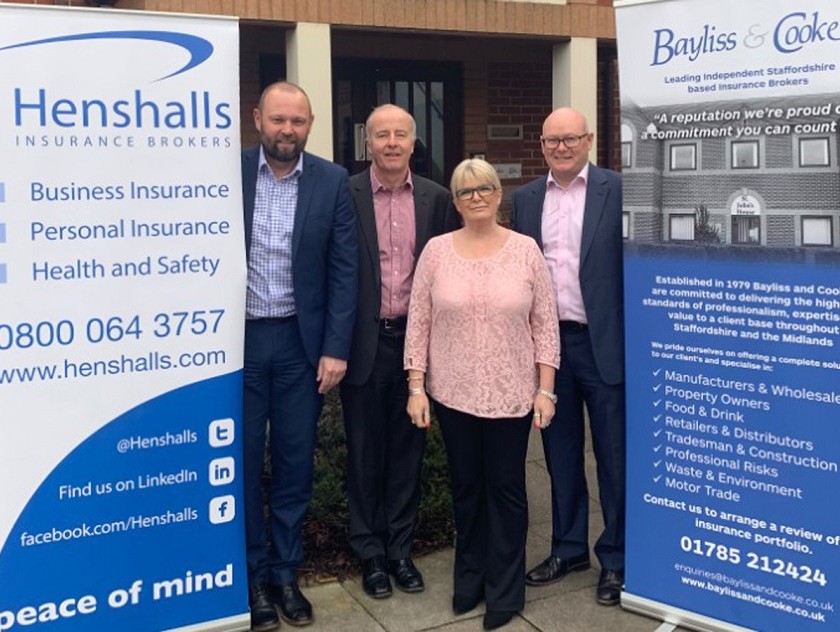 "By combining our resources, we are now one of the region's largest independent insurance brokers which is great news for clients as we can provide even more services – including the specialist Coachline cover for buses, coaches and minibuses – and we will have even stronger relationships with insurers."
Mr Freeman said moving forward, the Bayliss & Cooke brand would be retained across Staffordshire, with the firm's 14 directors and employees continuing to operate from the Stafford office. "We had been looking for the right acquisition for some time, and with our head office in Newport, the chance to acquire Bayliss & Cooke just down the road in Stafford is the perfect fit."
Bayliss & Cooke is in its 40th year in business, and like Henshalls, is a member of Willis Towers Watson Networks – a partnership between selected independent insurance brokers and Willis Towers Watson, one of the world's leading global brokers.
Jon Edwards, owner of Bayliss & Cooke, said: "I've known the Henshalls team for over ten years through our membership of the network, and our company cultures are very similar, so this deal is definitely the right move for us.
"They have been in business for over 50 years, and both our firms are well-established community insurance brokers with loyal and experienced teams. We're very much looking forward to working with Henshalls and to helping to expand their reach into the wider Staffordshire and Midlands areas."
As well as its head office in Newport, Henshalls has an office in Shrewsbury, with both teams serving the local community and clients further afield across the UK. They deliver high quality customer service for both commercial and personal insurance customers, and have expert knowledge in a diverse range of industry sectors.
Pictured: From left, Dave Williams (Henshalls), Jon Edwards (Bayliss & Cooke), June Campbell (Bayliss & Cooke) and Anthony Hughes (Henshalls)